It's an exciting time b/c DCC#6 is in just a few days.
"Darkstalkers Combination Cup" is an annual Vampire tournament. This is the biggest of big, equivalent to SBO, It started right about the time Vampire left SBO.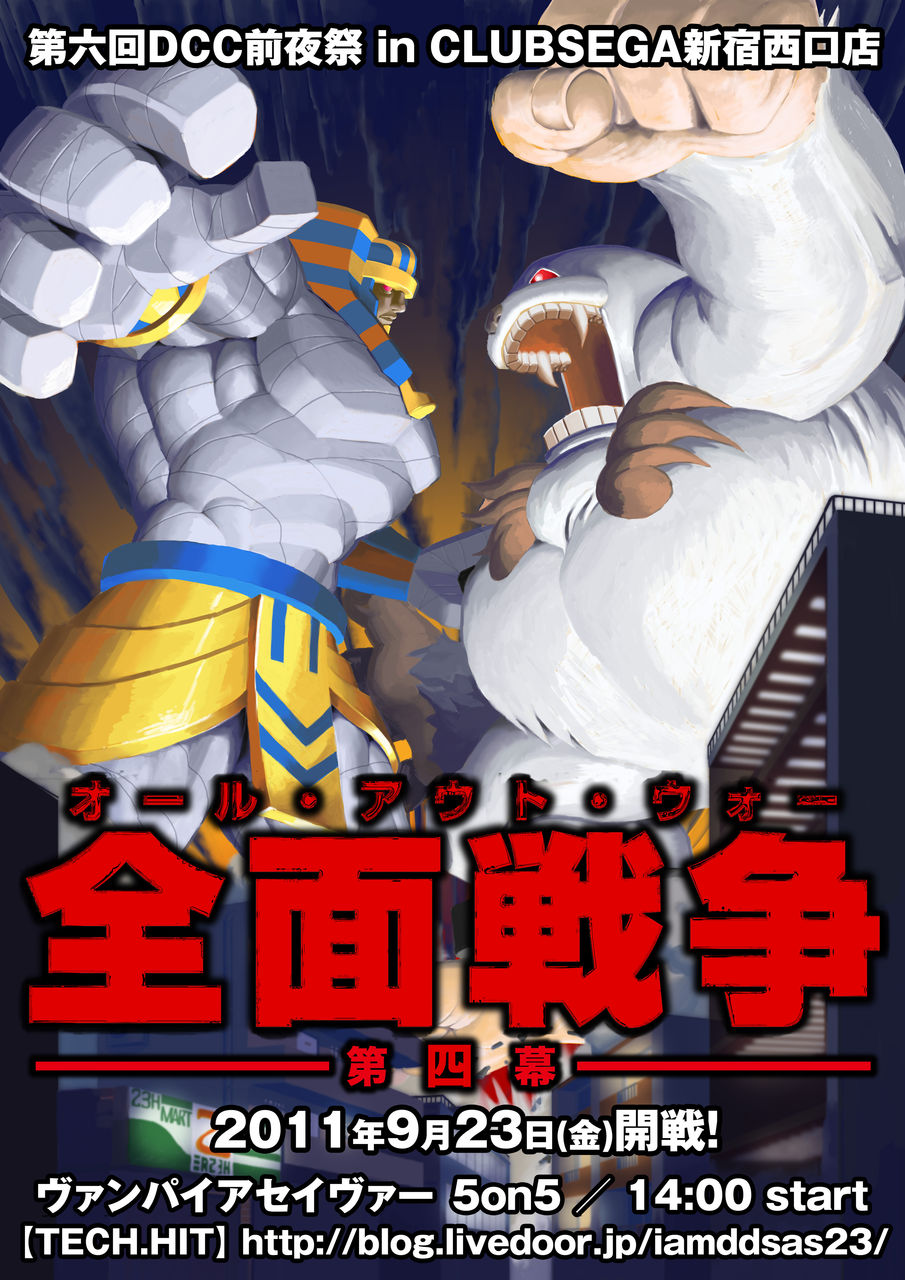 Hit The JUMP for the breakdown!
From Korey AKA Rainbowdash AKA Koreycore AKA Korey on Dustloop:
"Howdy everyone! As I'm sure you know, Darkstalkers Combination Cup will be going on September 23rd and the 24th. Japanese Sasquatch player Sasunii has been kind enough to link us videos of the qualifiers and information regarding teams for DCC. You can check that out if you're a part of our Facebook group. Also, DCC will be streamed via Sakamoto's uStream channel So check that out for dates and times. They will have a special 5 on 5 team event the night before DCC then the Main Events will start the day after with the Hunter tournament first, followed by VSav. Don't miss out on some high level Vampire play from some of the best players in the world.
Links:
http://www.facebook.com/groups/197383233629950/
http://www.ustream.tv/channel/sakamotosan
2011.9.23 Eve event
14:00 - "Vampire Savior" 5on5 tournament
2011.9.24 DCC6
12:00 - "Vampire Hunter" single tournament
16:00 - "Vampire Savior" 2on2 tournament
(Japan time)
From FleshPunder on Dustloop:
Just so we're all on the same "page", EST and DST:
The DCC Eve Event will start at 1 am 9/23 EST.
Vampire Hunter singles will start 11 pm 9/23.
Vampire Savior 2s will start at 3 am 9/24